Programme Consulting's key personnel can help you navigate through a wide variety of challenging and complicated scenarios and environments. As experienced, trusted advisors, they bring a calm, measured and friendly approach to you and your business to complement the skills of your team.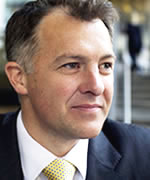 Peter Morrow is a Certified Practising Project Director and successful programme and risk management consultant. He has extensive Australian and international experience delivering complex multibillion-dollar programmes for mining, rail, oil and gas, global sporting (London 2012 Olympic Games) and infrastructure clients.
Peter has a proven track record in providing the business, risk management and portfolio services necessary to achieve on target delivery.
He is an APM Management of Risk Practitioner, PMI Risk & Project Management Professional and has developed patent pending risk processes that allow clients to maximise time and cost benefits, with the lowest outlay for any capital investment. Peter holds a Bachelor of Engineering (Honours), has previously worked as a Chartered Engineer and is an approved Gateway Reviewer for state and federal governments.
Peter has excellent communication skills and a flexible approach that can reach a diverse audience. His strategic vision, combined with experience managing and delivering combined capital programmes valued at close to $100 billion, makes him uniquely placed to maximise successful outcomes for large-scale portfolios or projects.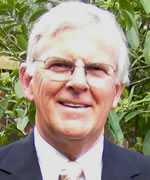 Ron is an MBA qualified Certified Management Consultant (CMC) with more than 26 years of professional experience.
Ron's technical knowledge and experience, combined with strong analytical skills and the ability to deal with a wide range of people, projects and situations, makes him a highly effectively, client-focused professional.
His areas of expertise are wide ranging and include:
Study reports and feasibility evaluations 
Technical writing
Project closure
Project reviews
Quality Audit (ISO 9001 Internal Auditor)
Asset management planning
Benefits extraction
Business cases
Business improvement processes
Corporate planning
Financial planning, budgeting, reporting and evaluations
Mentoring and coaching for management, supervisors and team members
Performance monitoring
Production and project management and planning
Supply chain management
Contact us today to talk about how our experience can build into the right kind of support for your project or portfolio.